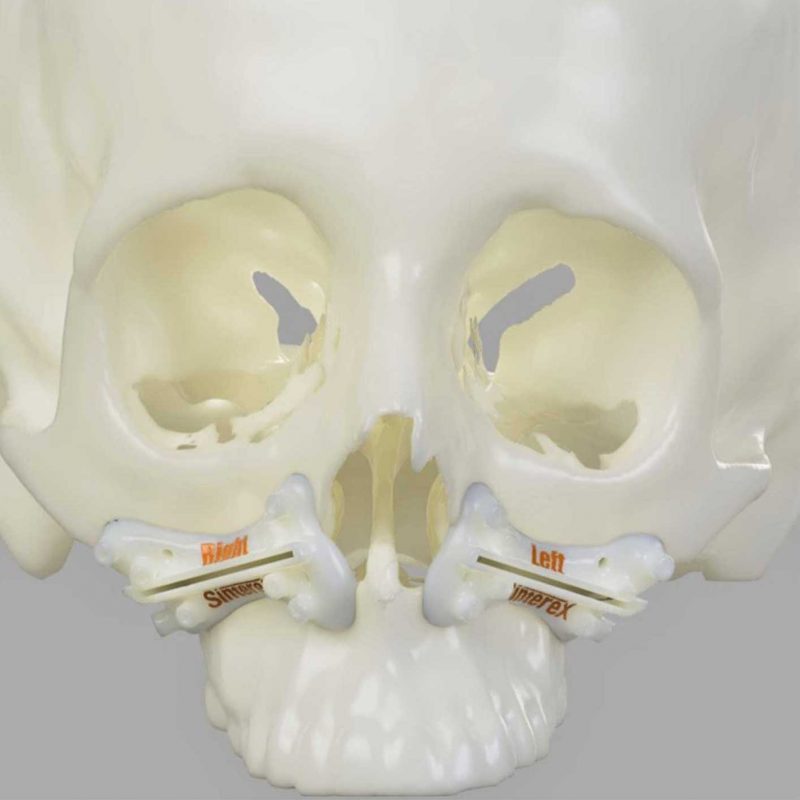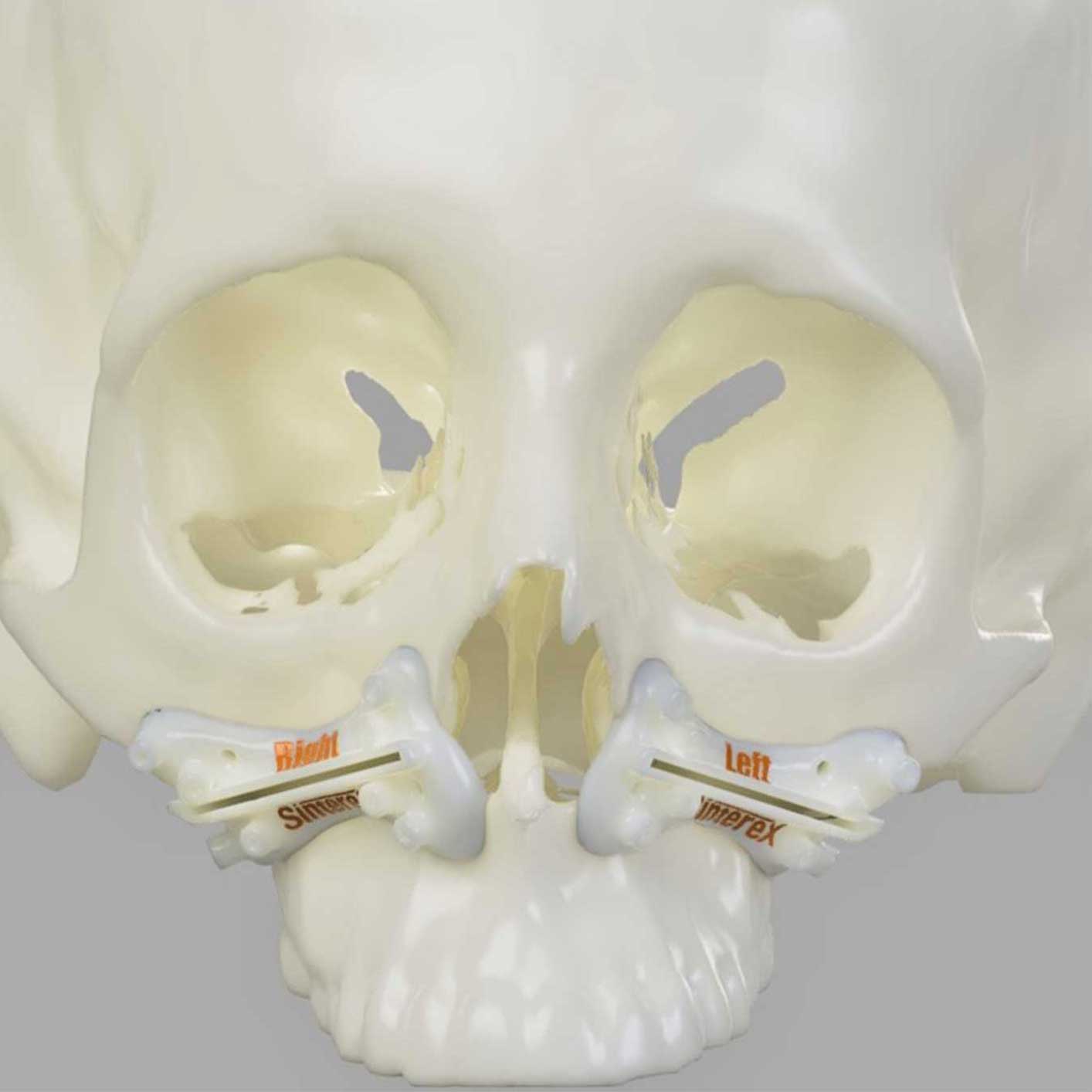 Sinterex provides Virtual Surgical Planning and 3D printed Surgical Guides to ensure that the desired operational outcome is achieved
Starting with CT data and a dental impression, Sinterex develops and proposes a Virtual Surgical Plan which will achieve the desired objectives of our craniomaxillofacial customers.
All areas of Craniomaxillofacial surgery are appropriate for Virtual Surgical Planning including Orthognathic Surgery, Distraction Osteogenesis, Tumor ressections and reconstructions, and Trauma.
After developing a Virtual Surgical Plan, Sinterex experts meet with the surgeon and review together. We listen carefully to the feedback and direction of the Surgeon and provide any modifications or changes which are requested.
Once the Virtual Surgical Plan is agreed, we develop 3D printed Surgical Guides. The Surgical Guides are tools which translate digital planning into physical results. Each Surgical Guide is designed so that it fits uniquely in one position on the patient. It then controls the surgeons drill or saw, dictating location, depth, and trajectory.
Surgical Guides are 3D printed using a bio-compatible FDA approved 3D printable resin or metal which is certified as safe for patient use.
Accuracy
Control to the nearest millimetre your drilling and sawing
Time
Pre-plan surgeries and be efficiently guided in your actions
Digital
Avoid surprises and maintain control through a completely digital workflow