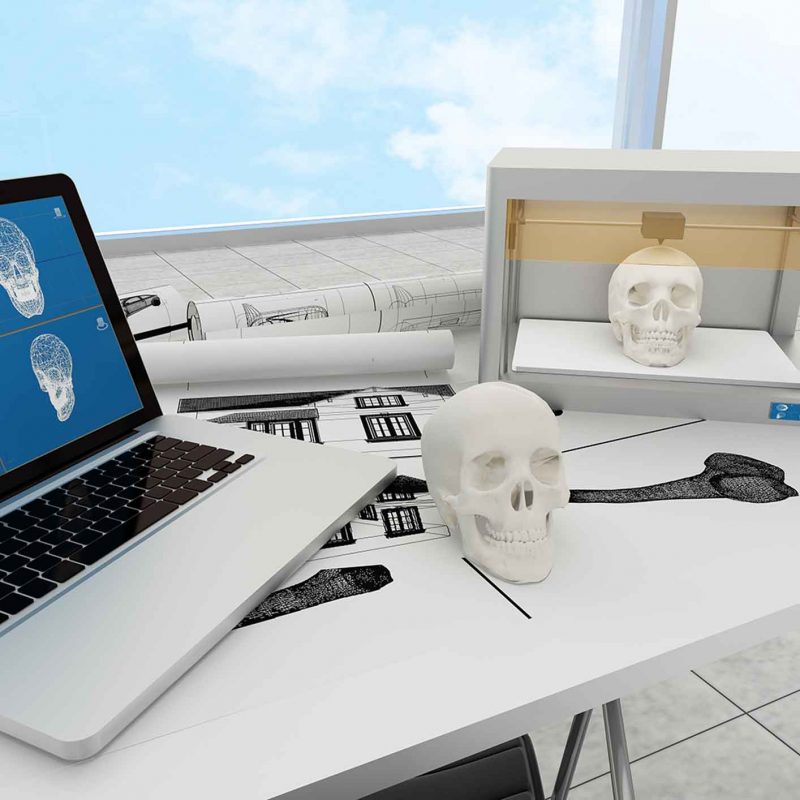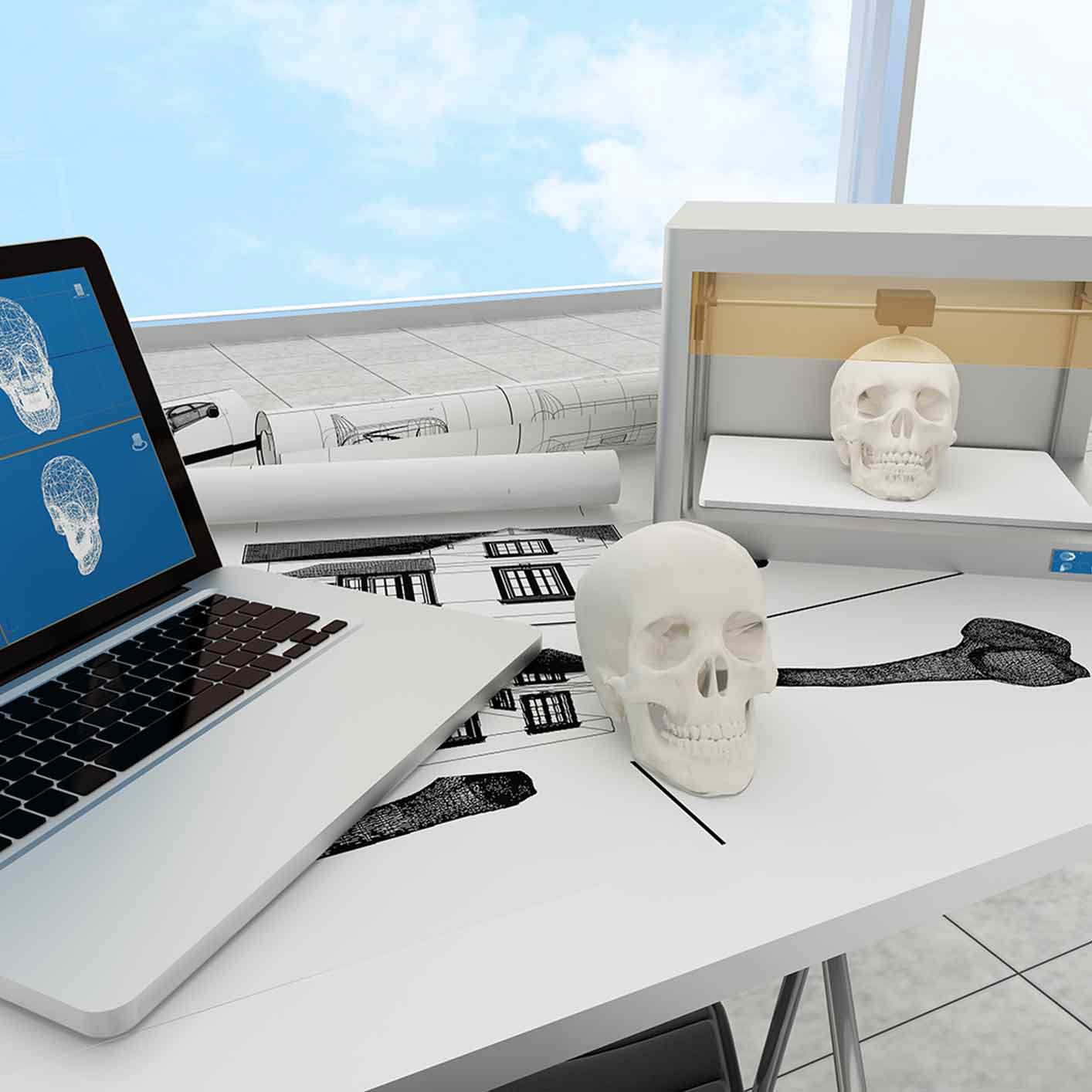 To support Craniomaxilofacial Surgeons we offer a service where we convert digital patient CT data into precise 3D models
Through the use of pre-operative study models a surgeon is able to physically hold and inspect the patients actual situation.
Using touch, feel, and look, the surgeon is better able to make a diagnoses and to share this information with the patient.
By using a pre-operative study model the surgeon is also able to achieve surgical benefits. Complex surgeries can be rehearsed ahead of time, by drilling and sawing the model. Titanium plates can also be pre-bent ahead of surgery, saving time and operating room expense.
Knowledge
Go into surgery with a full 360 degree understanding of the patients situation and your strategy
Time
Pre-bend plates and practice the surgery to be more efficient in the operating room
Diagnosis
Better understand the patient situation and be more confident in your diagnosis