Sinterex is an Additive Manufacturing Business, we use 3D printing technology to produce customised healthcare products. We are a completely digitally enabled production business. Our factory of the future contains the latest 3D scanning and printing technologies, specialist digital design software, and a team of medical professionals with deep expertise and knowledge.
From our facility in Dubai we are able to serve customers in the Middle East region and beyond. To date we are delighted to have served customers in over 7 countries. If you have a project or case you would like to share with us please go ahead and use our PORTAL. If you would just like to get in touch then feel free to get in CONTACT.
At Sinterex we are committed to quality
That is why we pursue certification and accreditation of our production processes from both external and internal sources. All of our metal 3D printed products are CE certified. Manufactured in accordance with strict procedures defined by our Original Equipment Manufacturer, EOS, and approved by the European Union.  Our Orthodontic processes and products have been assessed by 3Shape, who have certified that we are Trios Ready and able to complete the full range of digital orthodontic production steps.
In 2018, we have also implemented ISO 9001:2015. Meaning that we have defined the factors which determine quality for our products and have demonstrated the ability to consistently provide products and services that meet customer and applicable statutory and regulatory requirements. Also in 2018, we have implemented ISO 13485:2016. This standard specifies more focussed requirements for a quality management system specifically focused on the production of Medical Devices.
CE Certified
All of our metal 3D printed products are
CE certified.

Trios Ready
Trios ready and able to complete the full range
of digital orthodontic production steps.

ISO Implemented
ISO certified as a medical device manufacturing business.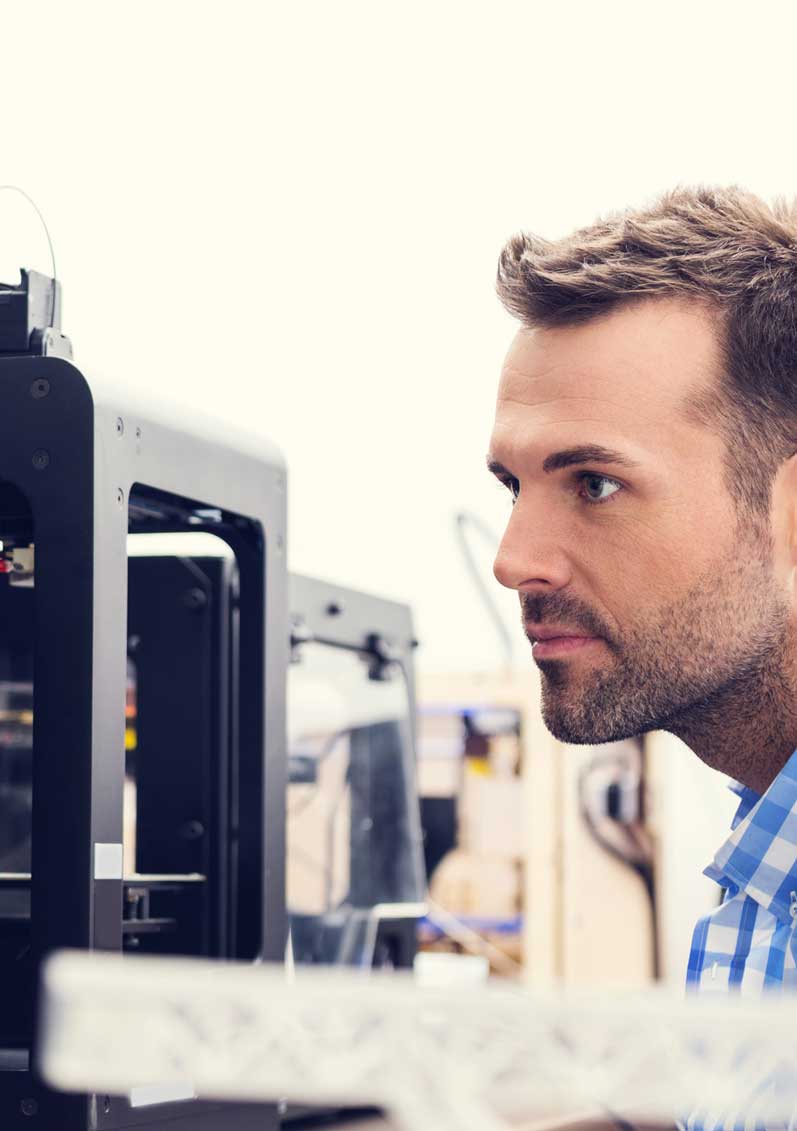 Dubai's 3D printing Strategy
Back in April 2016, his Highness Shaikh Mohammad Bin Rashid Al Maktoum, Vice-President and Prime Minister of the UAE and Ruler of Dubai, announced ambitious plans to position Dubai at the epicentre of the worlds 3D printing industry.
We at Sinterex are proud to be one of a handful of companies working to make this vision a reality. Being at the forefront of this technological wave we have had a number of important 'firsts'.
We were the first business to be awarded a license for Industrial 3D Printing by Dubai Municipality.
We were the first company to commercially operate a metal 3D printer in the UAE.
We were the first company in the UAE to 3D print a part which was then implanted into a patient.
We will continue to push at the boundaries of innovation and invest into technology which is regionally relevant and which offers great value to our customers.