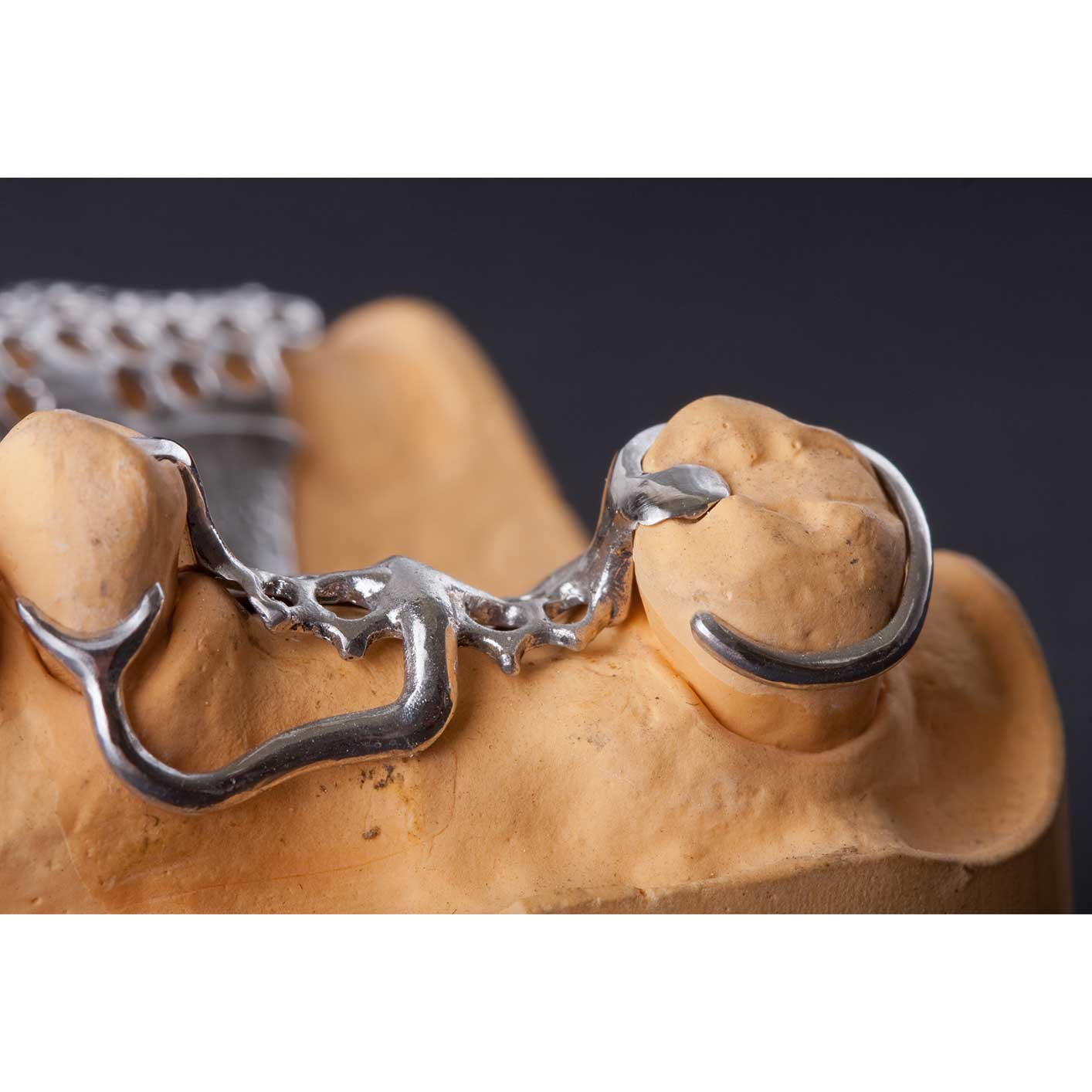 It is now possible to produce a digitally designed metal 3D printed RPD
By using a fully digital process it is possible to get superior fit and mechanical performance.
Our quick production and delivery time means that Dental Laboratories no longer need to lose time creating complex and delicate metal structures or recasting work due to porosity.
Made from Cobalt Chrome our metal 3D printed RPD achieves an excellent polish and mirror shine.
Metal
Bio-compatible metal, free from contaminants such as nickel, beryllium, or cadmium.
Acrylic
A specialist acrylic is recommended such as Heraeus Pala Express for best results.
Finishing
Polish metallic surfaces by rubber polishing with polish paste and brushes for Cobalt Chrome.